Keynote Speakers
Guy Bodenmann
"Interdependence in Parenting: Coparenting"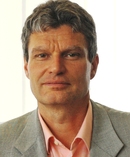 Guy Bodenmann is professor of Clinical Psychology at the University of Zurich. He is the director of the Clinical Training Program for Psychotherapy in Children and Adolescents and director of the Clinical Training Program for Couple Therapy. He developed the Couples Coping Enhancement Training (CCET) and the coping-oriented couple therapy approach. He is the president of the Academy of Behavioral Therapy in Children and Adolescents (AVKJ). He teaches in the bachelor, master and Ph.D. program and in different postgraduate clinical trainings in Switzerland, Germany, France and Italy.
Kathryn Edin
"There Are No Single Mothers: Family Instability and Complexity in the U.S."



Kathryn Edin is the Bloomberg Distinguished Professor of Sociology and Public Health at Johns Hopkins University. Formerly, she was Professor of Public Policy and Management at the Harvard Kennedy School and chair of the Multidisciplinary Program in Inequality and Social Policy. Her research focus is poverty, dealing with the domains of welfare and low-wage work, family life, and neighborhood contexts. She is a member of the National Academy of Sciences and the Margaret Mead Fellow at the American Academy of Political and Social Sciences. She is a Trustee of the Russell Sage Foundation and on HHS's advisory committee for the poverty research centers at University of California Davis, University of Wisconsin, and Stanford University.top
Susan Branje
"The Role of Emotional Variability in Development of Parent-Adolescent Relationships and Psychosocial Adjustment"



Susan Branje is professor at the Research Centre Adolescent Development, Utrecht University. Her work generally focuses on understanding the developmental changes in adolescents' relationships with parents, siblings, friends, and romantic partners and the associations with development of adolescent adjustment. She is also Secretary of the European Association for Research in Adolescence and Associate Editor of the Journal of Early Adolescence.top
Ingrid Schoon
"Family Risks and Children's Development: Evidence From the UK Millennium Cohort"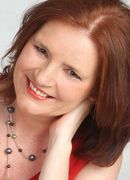 Ingrid Schoon is Professor of Human Development and Social Policy at the Institute of Education, University of London, and Research Director of the Department of Quantitative Social Science. She is currently directing the international post-doctoral Fellowship programme PATHWAYS to Adulthood (funded by the Jacobs Foundation), is Co-Principal Investigator of the ESRC funded Centre for the Study of Life chances and Lifelong Learning in the Knowledge Economies (Llakes), and organises an ESRC funded workshop programme on 'Young People and the Great Recession'. Schoon is Research Professor at the Wissenschaftszentrum in Berlin where she is conducting a project on the 'Transition to Adulthood'.